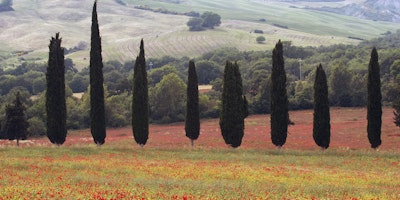 Terminó hace 4 meses
20 de jun 17:00 - 25 de jun 12:00
Embodying Vitality: Science and Practices of Human Flourishing 
20 - 25 June, 2017 (Tuesday evening through Sunday afternoon)
24 CE hours available for psychologist, social workers, marriage and family therapists, licensed professional counselors and registered nurses. 
Grant Soosalu and Wilbert Molenaar
Course Description
"A journey into the practices of embodied vitality and mindfulness for flourishing with self and others."
The latest scientific research is showing that we humans have three complex, adaptive, fully functional brains:  one in the heart, one in the gut and one in the head!

In this seminar led by Grant Soosalu & Wilbert Molenaar, you'll discover the latest neuroscience findings about your multiple brains (head, heart and gut) and what they have to offer for increasing intuitive capabilities and for generating wiser decision-making in your daily life. With numerous practical and easy to learn methods, you will learn how to communicate with and tap into the innate intelligence of your multiple brains and harness your inner wisdom.
Based on scientific knowledge and the insights from esoteric and wisdom traditions, this 5-day seminar is designed to complement many other spiritual and therapeutic practices. Based on the new field of mBraining & mBIT (multiple Brain Integration Techniques) you will learn how to facilitate your embodied vitality and a deep embodied mindfulness.
The practical seminar is an accessible journey into understanding the scientific basis behind your gut intuitions, your heart-felt emotions, and your head-based creative powers. The practices you will learn can transform your relationship to yourself, to others, and to the world.
Brief Biosketches
Grant Soosalu
Grant is the co-developer of the newly emerging field of BIT (multiple Brain Integration Techniques) Coaching. BIT is being hailed as a ground-breaking synthesis of the latest research in neurology and cognitive science, and a true advancement of the field of NLP.
Grant is an international Author, Trainer, Leadership Consultant and Executive Coach with extensive backgrounds in Organisational Change, Training and Leadership Development. He has advanced degrees and certifications in Psychology, Positive Psychology, Applied Physics and System Development. He is a qualified Total Quality Management (TQM) Trainer, and has achieved Master Practitioner Certification in the behavioral sciences of NLP and Advanced Behavioral Modeling. More recently Grant was awarded a Graduate Coaching Diploma in the newly emerging field of Authentic Happiness Coaching.
Grant provides coaching and mentoring to a growing client-base of CEO's and Senior Executives around the world. He is also a Consultant Lecturer at a leading Australian University, and is Executive Director of a successful consulting company providing services to organizations predominantly in the finance sector. In addition, Grant is the Director of mBIT International Pty Ltd, a research company that combines science-based research findings with behavioral modeling action-research to produce practical methods and applications for evolving greater wisdom in decision-making within individuals and within society. mBIT International currently also provides certification trainings for professional coaches in the new and growing field of mBIT (multiple brain integration techniques).
Find out more about Grant's work and mBIT at: www.mbraining.com
 
Wilbert Molenaar
Wilber's light-heartedness combined with his pragmatic and spellbinding approach have reached more than 10,000 people over the last 25 years from all over the world through training and coaching in mBraining, NLP, Leadership Programmes and Coaching Programmes. He is an mBIT Certified Master Trainer/Coach, a Master Trainer of NLP, a Professional Certified Coach and is currently researching into emotionally intelligent leadership traits. He holds a Masters Degree in Applied Coaching Wilbert is very passionate about human potential and possibilities, and is fuelled by the conviction that every person has a right and an obligation to use their full potential; he values integrity, flexibility and authenticity and demonstrates commitment in all his endeavours. Wilbert is a highly sought after coach, trainer, mentor and facilitator. Wilbert has been an expert lecturer at the University of Derby Corporate UK where he taught the face to face units in the MA of Applied Coaching in The Netherlands. Wilbert is a fellow member trainer of the International Association of NLP (IANLP).
 
Learning Objectives
At the conclusion of this program, learners will be able to:
List 5 recent findings from the neuroscience of the head, heart and gut brains and practical tools and techniques for tapping into intuitive intelligence.
Create a personal meditation practice that incorporates recent scientific findings about the 3 brains.
Describe the importance of the Autonomic Nervous System and how to balance the ANS utilizing breathing patterns.
List the 6 Prime Functions of the head, heart and gut neural intelligences.
Discuss how "entrainment" practice can positively affect relationships.
Explain Polyvagal theory with practical application to a specific area of your life.
Explain Autonomic Neuroception with a practical application to self care.
Utilize and apply Self-Compassion practices to stressful situations.
Explain 3 recent findings from the neuroscience of embodied cognition and interoceptive awareness.
Explain wisdom consciousness and the requirement of adaptive alignment for emergence and application.
Demonstrate positivity resonance and entrainment within your relationships.
Demonstrate how to apply the bio-pragmatics of self-care, love, compassion and resilience.
Describe the key components of embodied mindfulness practice.
Describe 3 strategies for building embodied vitality into your personal life.
Explain the links between compassion, creativity and courage in relation to vitality.
List 3 behavioural practices for increasing cardiac vagal tone in yourself and others.
References
Armour J A (2007), The little heart on the brain, Cleveland Clinic Journal of Medicine,February 2007 vol. 74 Suppl 1 S48-S51.
Armour J A (1994), Neurocardiology: Anatomical and Functional Principles, New York, NY, Oxford University Press: 3-19.
Blakeslee, S. (1996) Complex and hidden brain in the gut makes stomach aches and butterflies The new York Times, Science OnlineJanuary 23rd.
Craig, AD (Bud) (2003), Interoception: the sense of the physiological condition of the body, Current Opinion in Neurobiology 2003, 13:500–505
Elliott, S. (2011) The six bridges, Body I/O, and conscious influence over autonomic function Psychophysiology, The Behavioral Medicine Report March 9.
Elliott, S. (2010) Diaphragm mediates action of autonomous and enteric nervous systems The Behavioral Medicine Report, Psychophysiology Jan 8th.
Fredrickson B. (2013), Positive Emotions Broaden and Build, in Advances in Experimental Social Psychology, Volume 47.
Fredrickson B.  (2013) Love 2.0: How our supreme emotion affects everything we feel, think, do, and become, Hudson st Press.
Fukushima H, Terasawa Y, Umeda S (2011), Association between interoception and empathy: evidence from heartbeat-evoked brain potential, Int J Psychophysiol. 2011 Feb;79(2):259-65.
Furman DJ, Waugh CE, Bhattacharjee K, Thompson RJ, Gotlib IH (2013), Interoceptive awareness, positive affect, and decision making in major depressive disorder, J Affect Disord. 2013 Nov;151(2):780-5.
Gershon, M. (1999) The second brain: A groundbreaking new understanding of nervous disorders of the stomach and intestine. Harper Paperbacks.
Lacey J I and Lacey B C (1978), Two-way communication between the heart and the brain: Significance of time within the cardiac cycle. American Psychologist, February: 99-113.
Levenson Robert W., The Autonomic Nervous System and Emotion, Emotion Review Vol. 6, No. 2 (April 2014) 100–112
Mayer, Emeran A. (2013) Gut feelings: the emerging biology of gut–brain communication, Nat Rev Neurosci. 2011 Jul 13.
McCraty R (2000), Psychophysiological coherence: A link between positive emotions, stress reduction, performance and health. Proceedings of the Eleventh International Congress on Stress, Mauna Lani Bay, Hawaii.
McCraty R (2002), Influence of Cardiac Afferent Input on Heart-Brain Synchronization and Cognitive Performance. International Journal of Psychophysiology; 45(1-2):72-73.
McCraty R (2004), The Energetic Heart: Bioelectromagnetic Communication Within and Between People, Chapter published in: Clinical Applications of Bioelectromagnetic Medicine, edited by Rosch P J and Markov M S. New York: Marcel Dekker: 541-562.
Porges, Stephen W. (2011) The polyvagal theory: New insights into adaptive reactions of the autonomic nervous system, Cleveland Clinic Journal of Medicine, Wed, 11 May 2011.
Recordati, Giorgio (2003), Autonomic Neuroscience, Volume 103, Issues 1–2, 31 January 2003
Salem, M.O. (2007) The heart, mind and spirit. The Royal College of Psychiatrists.
Venue - Villa Zuccari
The Hotel Villa Zuccari, in the San Luca district of Montefalco, is a large country house. The building's oldest wing dates back to the late 16th century while the facade and the general layout date back to the 1800′s. Originally, the family's living quarters were on the large upper floor while the ground floor served as the storage area for the foods harvested from the fields and the administrative office. The villa is surrounded by centuries-old trees and grounds that extend over an area of 40,000 square metres, where you can enjoy the 20 x 10 metre infinity swimming pool. The park, with its cypress-lined path, forest and extremely rare varieties of trees, including the Ginkgo biloba, paulownia, field maple, pink flowering horse-chestnut tree, Italian stone pine, and many more, is completely level, making it an ideal place for walking or jogging. The 980 Meilland rose bushes offer a unique spectacle from May to October. (adapted from Villa Zuccari website)
Hotel Rates Hotel Rates in Euro 
All Hotel Rates include Full Breakfast 7am to 10amAfter registering for the seminar, you will receive villa booking instructions to receive these rates:Classic Double Room € 90Classic Double Room single use € 130Superior Double Room € 105Superior Double Room single use € 145Deluxe Double Room € 120Deluxe Double Room single use € 170Junior Suite € 135Suite € 145Torretta € 160
VILLINO & CASETTA (20 meters from main Villa)
Double Room € 80Double Room single use € 120
For currency conversion rates, see www.xe.com.
 
Villa Booking & Cancellation Policy
At time of confirmation 1 night as a non-refundable deposit to secure the reservation.
Cancellations received within 15 days prior arrival date will be subjected to a penalty of 25% of total stay;
Cancellations received within 7 days prior arrival date will be subjected to a penalty of 50% of total stay;
In case of no-show or early departure, you pay total stay.
Course Registration Cancellation Policy
You must email you cancellation request to info@italyseminars.com. 
100% of paid registration fees, less a $50.00 administration fee per registration, will be refunded for cancellation requests received by or before April 1, 2017
75% of the paid registration fees will be refunded on all cancellation requests made between April 1st and May 31st, 2017
25% of paid registration fees will be refunded on all cancellation requests made after June 1, 2017
There are no refunds after June 12th 2017.