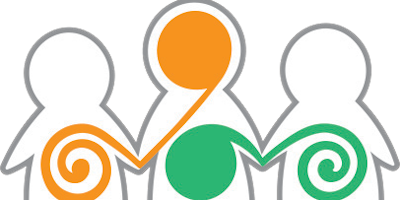 Terminó hace 6 meses
20 de feb 19:00 - 10 de abr 20:00

8 week programme- will start Mondays in North Leeds - once the tickets are sold the classes will begin enrolling now
MBSR- Mindfulness Based Stress Reduction Programme
"You are the world expert on your life, your body, and your mind, or at least you are in the best position to become that expert if you observe carefully. Part of the adventure of meditation is to use yourself as a laboratory to find out who you are and what you are capable of doing." – Jon Kabat-Zinn, Full Catastrophe Living
Next year join Pause for Thoughts: Mindfulness-Based Stress Reduction (MBSR), the eight-week course developed by Jon Kabat-Zinn and the University of Massachusetts Medical School's Center for Mindfulness.
Mindfulness is paying attention, on purpose, in the present moment, without judgment. MBSR uses mindful movement, meditation, group discussion, and inquiry to teach students how to use mindfulness to relate differently to stress. The course teaches practical ways to integrate mindfulness into daily life and build and sustain a personal mindfulness practice.
Studies indicate that mindfulness-based stress reduction programs can reduce anxiety and increase general well-being and overall happiness.
Mindfulness can be successfully learned and practiced by people of all ages and backgrounds. No prior experience is necessary.
Class Details:
Each class session is 2 hours long, and the course includes ongoing support from mindful coach and facilitator Emma Roberts. Home practice support materials are included.
If you wish ot receive certification you must attend all x8 modules.Emma can offer 1:1 refresher however this will be and added expense.
This course will be certified by Pause for Thought.
Class 1:  Debuking Mindful Myths, Mindful Eating, Body Scan meditation.
Class 2:  How Mindfulness Meditation changes the brain, sitting meditation.
Class 3: -Mindful Yoga
Class 4: Make friends with Stress- understanding stress and anxiety
Half term break
Class 5: – Dealing with emotional pain- midway assessment
Class 6:  Mindfulness and Communication
Class 7:-Mindfulness and Compassion
Class 8: -Reflections and Developing your own practice.
Space is limited. Please register early.
Cancelation Policy: No refunds will be issued once tickets purchased unless event cancelled by organiser
Any questions pertaining to the course, email pause4thought@outlook.com.
More about the facilitator, Emma Roberts BA(Hons)DipPsychPsych is a Clinical Expert in Mindfulness and Managing Director of Pause for Thought who deliver bespoke training and consultancy in applied Mindfulness.