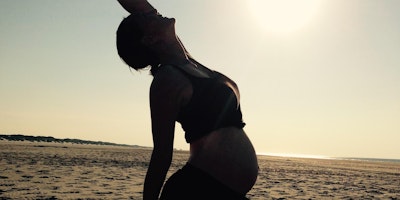 Terminó hace 6 meses
12 de may 13:00 - 29 de jul 14:30

Pregnancy yoga in Amsterdam 
The House of Balance (Trinette Ermans) now offers its successful prenatal yoga course in English! This course has been running for five years in Dutch and has led to many satisfied young mothers: women that look forward to give birth while experiencing and applying the positive effects of this course.  
In balance during pregnancy and giving birth
This pregnancy yoga course combines pranayama (breathing techniques), relaxation exercises and active yoga to keep the body healty and souple and to give space where needed. You' ll receive usefull infomation about childbirth and the  procedure in Dutch hospitals plus available alternative options in the Netherlands. The carefully designed program will provide tools for confidence and trust throughout your pregnancy and giving birth.
Prenatal partnerclasses 
Two classes will be with partners, to provide information and breathing exercises.  In this way your partner will be able to support you with more knowledge, trust and confidence during labour. 
All you need
This prenatal course offers a complete preparation for giving birth in Amsterdam.  The groups consist of soon-to-be mothers all expecting to give birth around the same date. It offers seven classes plus 2 partner classes and a reunion session with the new-borns.