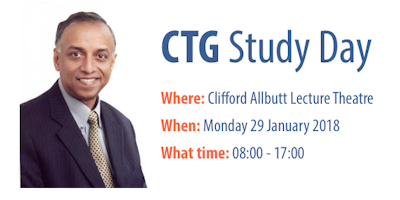 Terminó hace 9 meses
29 de ene 08:00 - 29 de ene 17:00
Professor Sir Sabaratnam Arulkumaran will be speaking at Cambridge University Hospitals in January 2018.
Professor Sir Sabaratnam Arulkumaran is the former President of the International Federation of Obstetrics and Gynaecology; the British Medical Association and the Royal College of Obstetricians and Gynaecologists. He has been in clinical practice for 37 years and in research and teaching for 25 years.
IMPORTANT MESSAGE,
If you book on behalf of other people, please make sure to insert separate information e.g. their name, e-mail address etc. This is so we can send out certificates of attendance to each individual.
Travel and parking information
The Clifford Allbutt Lecture Theatre is located on the Cambridge University Hospitals biomedical campus.
By car: If coming by car please click here. You can park on-site in Car Park's 1 and 2 or you can park on the two closest Park & Ride's which are Babraham or Trumpington. For parking information please click here.
By public transport: CUH is well served by public transport. The hospital has its own bus station which provides bus links to all parts of Cambridge and much of the surrounding area, including the railway station. For information on trains and buses, please click here.
FAQs
Will there be a selection of refreshments?
Yes, tea and coffee will be served and lunch will be provided.
How can I see the agenda for the day?
An agenda will be sent out prior to the event so please make sure to enter your e-mail address at the time of booking.
Is parking on-site free for delegates?
Unfortunately, we cannot offer free or discounted parking for delegates.
Will I receive a certificate for my attendance?
Yes, please remember to enter your e-mail address at the time of booking in order to receive your certificate.
Who can I contact if I have any questions?
E-mail Magda at magda.carvalho@addenbrookes.nhs.uk or call on 01223 254932 for any questions regarding this event.