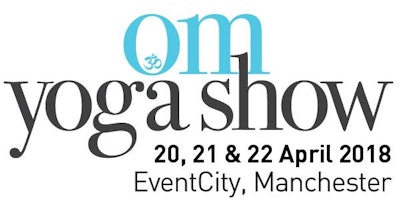 Terminó hace 6 meses
20 de abr 10:00 - 22 de abr 16:00
The OM Yoga Show returns to Manchester in 2018!
If you are just starting on your yoga journey, you may be wondering what it's all about. The OM Yoga Show is the perfect place to find out! 
Open classes are free and suitable for all levels, allowing you to take your first steps on your yoga journey. Teachers will lead classes that will open up the world of yoga to everyone, giving you the chance to discover what suits you best. 
In-depth workshops provide an opportunity to go deeper, and learn something new. They are taught by leading teachers from all over the world, and tickets sell fast! Keep an eye on our website and social media channels for announcements about who will be teaching at the OM Yoga Show Manchester.
When it's time to take a break from the mat, it's time to shop! Yoga is not all about the poses, it's an entire lifestyle, so why not come and see a showcase of specially selected exhibitors? They provide the best yoga and complementary therapies, along with a fantastic range of yoga accessories, clothing, jewellery, super foods and retreats, and so much more.
Whether you've been practicing for years, or you're taking your first steps on your yoga journey, the OM Yoga Show Manchester is the place to be. 
Your ticket to the OM Yoga Show Manchester also gives you entry to the Mind Body Soul Experience, and Vegan Life Live, taking place in adjoining halls. 
Under 16s get free entrance when accompanied by a responsible adult. Concession tickets are available for students, pensioners, people on benefits, and disabled people. Accompanying carers are admitted for free. Proof of concession may be required on the door.
All tickets for the OM Yoga Show are non-refundable.