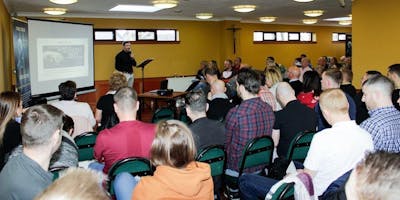 Terminó hace 11 meses
16 de jun 09:00 - 16 de jun 14:00
This workshop will teach you how to access the Alpha state to manage stress, meditate and visualize, set and achieve goals, and use mental rehearsal to achieve massive and lasting change in your life including:
Learn how to get into deep meditative states within 30 breathes. Reprogram past limiting beliefs with trigger wordsBoost self esteem and confidence instantly with mental rehearsalLearn to set and manifest goals through mind/heart coherence
When your brain wave activity slows down to between 7 and 14 HZ, you are said to be in an alpha state. It is considered a "relaxed" state of mind that allows you to be more receptive, open, creative and less critical. Edison, Einstein and many other brilliant thinkers, considered a daily ritual of accessing an alpha state of mind, essential to their work.  
Learning to access alpha at will, can help you with memory, creativity, intuition and if used on a regular basis --even for short periods-- you will more easily cope with stress and reduce anxiety.