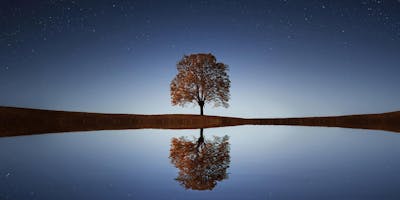 Terminó hace 11 meses
07 de jun 09:00 - 28 de jun 11:00
Please be aware this is a four week course starting on Thursday 7th June and running every Thursday from 10am-12pm until Thursday 28th June. By registering yourself for week 1 you are also commiting to attending all consecutive weeks.
What is it?
These relaxation workshops provide an excellent opportunity to take time to relax. Throughout the four weeks we will introduce some basic mindfulness principles.
Mindfulness can be seen as a state in which one is highly aware and focused on the reality of the present moment, accepting it and acknowledging it without getting caught up in thoughts that are about the situation or in emotional reactions to the situation. It aims to teach people to approach stressful situations 'mindfully', so that they may respond to the situation instead of reacting to it.
What should I expect when I attend?
This course is delivered in a relaxed and informal learning environment. Our trainer will discuss benefits of relaxation and concepts of mindfulness with the majority of the class revolving around the trainer's delivery of relaxation exercises and facilitation of group discussions. This relaxation will be seated and there is no requirement to bring a relaxation mat. Some discussion and feedback from participants is encouraged but not compulsory.
Please note: These courses are freely available to anyone living in the Glasgow City Council area. If you do not have a Glasgow City postcode unfortunately we will not be able to offer you a place on this course.