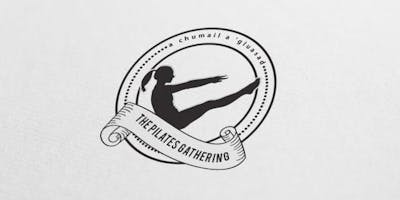 Terminó hace 8 meses
22 de sep 08:00 - 23 de sep 16:00
Following on from the huge success of The Pilates Gathering 2017 we are pleased to announce the 2nd edition. Even bigger and better.
We are still bringing together amazing Pilates Instructors from all over the world and of course some great Scottish Instructors. Once we have finalised the timetable we will be releasing the early bird tickets!
If you would like to guarantee your place and the best price. We our releasing a LIMITED number of pre-purchase tickets. For only £20 you get:
1) A guaranteed place at Scotland largest Pilates conference. The last event nearly sold out. So if you don't want to miss out, get your ticket now.
2) Guaranteed early bird ticket. Once we officially launch we will be releasing a LIMITED amount of early bird tickets. By buying the pre-purchase ticket you are guaranteed an early bird ticket. Saving you up to 20% of a regular ticket. You will also get your initial £20 pre-purchase ticket re-funded.
3) First choice of lectures and workshops before we open them up to the public.
4) The pre-purchase ticket is fully refundable up to 30 days before the gathering.
Last year we were blown away by the amount of people who spread the word about the gathering. So this year we are launching an affiliate program so you can be rewarded for spreadig the word. You can even earn a free ticket!
Just follow this link https://www.eventbrite.co.uk/affiliate-register?eid=42393534202&affid=201746647 and for every person who books though your link you will recieve £20. Our top afiliate will also win a FREE ticket. So get sign-ed up and get sharing!
Thanks to all the people who took time to respond to our feedback survey, we have taken it all on board and will make sure this years Gathering will be even better.
Here our a few things we will be improving upon:
Even more great instructors and a variety of workshops/lectures.
Repeats of the favourite workshops/lectures so you don't miss out!