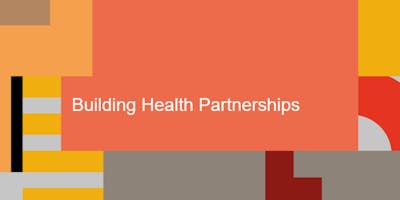 Terminó hace 11 meses
03 de jul 09:30 - 03 de jul 15:00
Building Health Partnerships in STPs: National Learning Event
As the NHS approaches its 70th birthday, the health and care system faces a number of critical challenges - from an ever growing population to people living longer, with more complex, long-term conditions. In this climate of stretched resources, multi-stakeholder partnership working is becoming ever more important. The Building Health Partnerships (BHP) programme is focused on building relationships between voluntary, community and social enterprise (VCSE) organisations and Sustainability and Transformation Partnerships (STPs), to deliver improvements to health and care for local people.
The eight STPs involved in the current programme will come together on 3rd July - with a national cross sector group, including NHS England and Big Lottery Fund - to celebrate and share achievements and learning about the changes and improvements that can be achieved through partnership working. 
Who is this event for?
NHS England staff and VCSE leaders:
Learn about how STPs and VCSE organisations have been working with local people to drive change and transform delivery in health and social care 
Hear about the changes and improvements that partnership working can achieve
Find out what STPs and VCSE organisations feel is needed to drive change forward and transform delivery in health and social care
For BHP areas:
Share what you've achieved so far and the difference you are expecting to make
Share your ambitions for taking the work forward
Hear from the other areas about their work, the challenges they're facing and the solutions that they're developing
Support the programme, NHS England and the Big Lottery Fund to identify what is needed to drive change forward and transform delivery in health and social care
The programme is funded by NHS England and the National Lottery through Big Lottery Fund; in its first year the focus was on self care. The programme is about to launch a second wave – sign up to the event to hear more about what's next for BHP.
Lunch and refreshments will be provided.
Full agenda and speakers to follow.
Please contact hannah.smallwood@socialenterprise.org.uk if you have any questions.