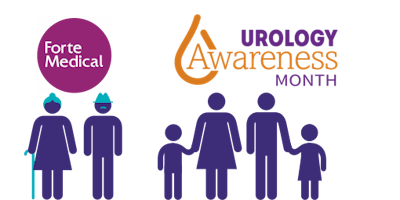 Terminó hace 8 meses
11 de sep 08:00 - 11 de sep 13:00
The future of preventative care, infection control, antimicrobial resistance and patient safety are routinely undermined by lazy attitudes towards urine collection, the most common diagnostic process.    Despite mounting evidence to support the need for a respected protocol, incumbent methods are failing modern medicine, patient health and the work of diligent clinicians.
This year's Forte Medical Forum asks:  why are basic diagnostic urine processes persistently overlooked by those that shape health policy?
Millions of urine specimens are useless due to contamination from the patient and through multiple handling and decanting across the system; unlike blood collection, there is no appropriate international standard or protocol to apply. 
And the cost is mounting up financially.
At the Forte Medical Forum 2018, leading clinicians, microbiologists, academics and health policy commentators will report on latest clinical research from around the world with presentations from relevant health sector specialists where urine is an integral part of their investigation and treatment of patients, namely urology, obstetrics and ante-natal and geriatrics.
Updates will be presented on Antimicrobial Resistance (AMR) and the progress on the campaign to tackle the overprescribing and use of antibiotics. Whilst there has been a year on year reduction of c.difficile, MRSA and MSSA infections by around 80% - the big problem now is  e-coli blood infections.   
Content released and discussed at the 2017 Forte Medical Forum has stimulated the call for a national protocol around urine specimen collection. Healthcare leaders and expert patients agree that urine-based right-first-time analysis, diagnosis and treatment must be incorporated into existing NHS and Department of Health initiatives such as Get It Right First Time Campaign, the Carter Model Hospital Matrix, Sustainability and Transformation Plans and the forthcoming new diagnostic strategy. 
The 2018 Forum will update our audiences on this progress and continue to drive home the case for making urine specimens trustworthy.
This free event is relevant to primary health-care providers, NHS Trusts and CCGs, public healthcare bodies, private healthcare providers, health and medical charities and patient associations. 
If you would like a summary of the 2017 Forte Medical Forum or access to the film of the event, or have any other queries, please contact forum@forte-medical.com.
This event is part of Urology Awareness Month and is in association with The Urology Foundation and ABHI.