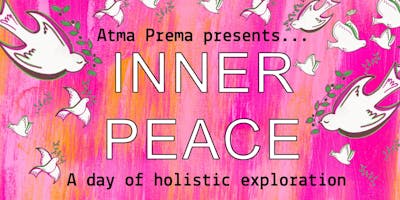 Terminó hace 9 meses
10 de nov 11:00 - 10 de nov 17:00

We are collaborating with Sophie at Atma Prema Wellness to bring you a day of holistic exploration towards Inner Peace. Ignite the light within at this day-time retreat bringing together local practitioners, workshops and stall holders. Try an Iyengar Yoga class, meditation session, join a talk on healthy eating, learn about aromatherapy, have a massage or try Reiki. Atma Prema means Self Love so take some time and learn what makes you shine at this retreat to connect to the self and peace within.
11:00 - 17:00 For full timetable visit www.ideasfestivalchelmsford.org
Registration is free - please be aware that some elements of the day will be charged and some will be Free. Full details to be released closer to the time of the event. When the full timetable is published we will email people who have registered.