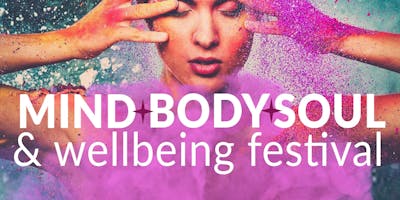 Terminó hace 9 meses
17 de nov 10:00 - 18 de nov 17:00

A weekend filled with healing, laughter, friendship, learning and so much more. Over 70 exhibitors fill the venue with colour! This is our most diverse and varied show with exhibitors ranging from singing bowls and incense to yoga and wellbeing and everything in between. There will be a full programme of yoga and other activity sessions to take part in (agenda online soon) – remember to bring your mats!
This year we have expanded to bring you exhibitors that offer wellbeing products and ideas. With so much demand for health, wellbeing and mindfulness being the new buzz word we want to provide an opportunity to meet with and try out therapies and products that can help and enhance our lifestyles.
For the first time we are bringing Holistic Pets to the show, an area of animal wellbeing exhibitors that offer holistic health for your favourite furry friends
In the last three years we have welcomed exhibitors from all around the country who have gathered to share their experience, wisdom and talents. Hundreds of visitors have filled the venue at this lovely festival and the show has quickly become established and grows in reputation each time. Always very popular is the full programme of talks and workshops from speakers that are knowledgeable, informed and entertaining.
Come and spend a few moments in the healing tent where you can enjoy some quiet time to relax amidst the busyness of the show. There will also be a game for children to complete. This is a weekend for all the family. Join us for an amazing weekend filled with healing, learning, inspiration and laughter!